Testimonials
Apollo
We haven't had Apollo very long but I can't imagine life without him!
He is one of the smartest shepards we have every had and definitely
the most friendly and gentle! These pictures are of his and Maddie's
first camping trip to our cabin in George Inlet. Maddie was rescued
from the Dog pound first and is about the same age as Apollo. First
boat ride for both of them and I am still amazed at how they were so
well behaved on the boat and on the rubber zodiac to the beach. Took
one time to show them how to get in and out of the boat and then they
just did it. Maddie is the adventurer and Apollo is the sentery
guard. That spot on the grass in between the cabin and the beach was
his favorite spot. He has gained weight since we have had him but he
still need quite a few more pounds. Maddie also was not feed while on
the city run while the dog catcher was trying to catch her and didn't
have much food for months. She is the opposite of Apollo because she
is a food hound and we are trying to keep her weight down. The
loyality of Apollo in just this short period of time is amazing...He
wants to be by me all the time. Thank you all in the Humane Society
for all the wonderful work you all do! By the way we also have Gus,
an Austrailian Shepard that we got from the Humane Society 13 yrs ago.
He is really getting older now and is about 16. What a gift we
have had in that boy!

Thank you again Janet Spear
Molly (left)
Molly watches over her new charge, Ripken. She is so good with the baby!
Piroska (fna Miss Kitty)
We cannot thank you enough, she is the best kitty ever! We love her.
-The Adamson Family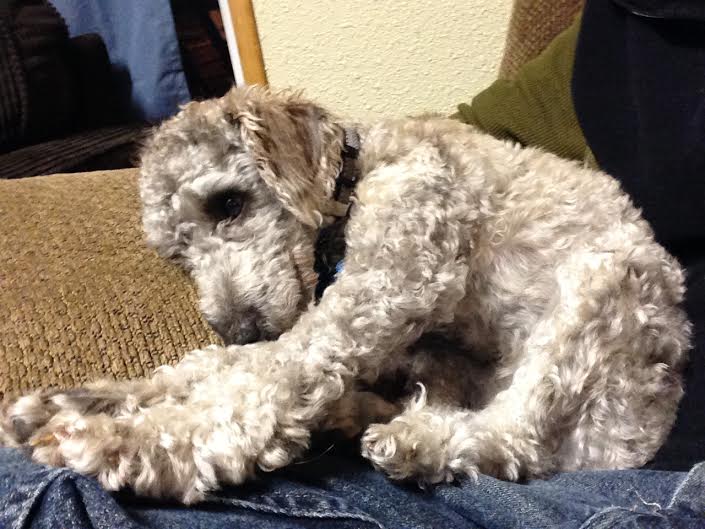 Cyrus (formerly O'Henry)
He looks sad, but that's just the face his mama gave him. He's really a very happy little puppy ;) We can't thank you enough.

Sincerely,
Peter, Shelly and Addie
Sunny Boy
This is sweet Sunny boy. Previously named Weinerschnitzel.

Kristi
Tosh
We adopted her in the fall of 2011 she was the cutest puppy
She is the kindest most loving dog and our family is so blessed to have her.
In this picture she is hanging out with her favorite people Cheyenne and quagmire the duck.
Tonia
Scooby Dooby-Doo
When I was a kitten and was being cared for by the Ketchikan Humane Society, I was called 'Pinto the broccoli eating kitten'. I got that name because I stole a piece of broccoli from my foster dad's plate. On June 2, 2012 I adopted my mom who changed my name to Skooby Dooby-Do. I live at home with my mom, my puppy brother Jack The-Ripper, and my cat brother Shaggy Rogers-Do. Mom calls me and Shaggy the Mystery Solving Duo! Usually I'm the one who actually caused the problem (even though I try to pin it on the dog ALL the time) so it's really not much of a mystery to solve! Thanks. Skooby! =)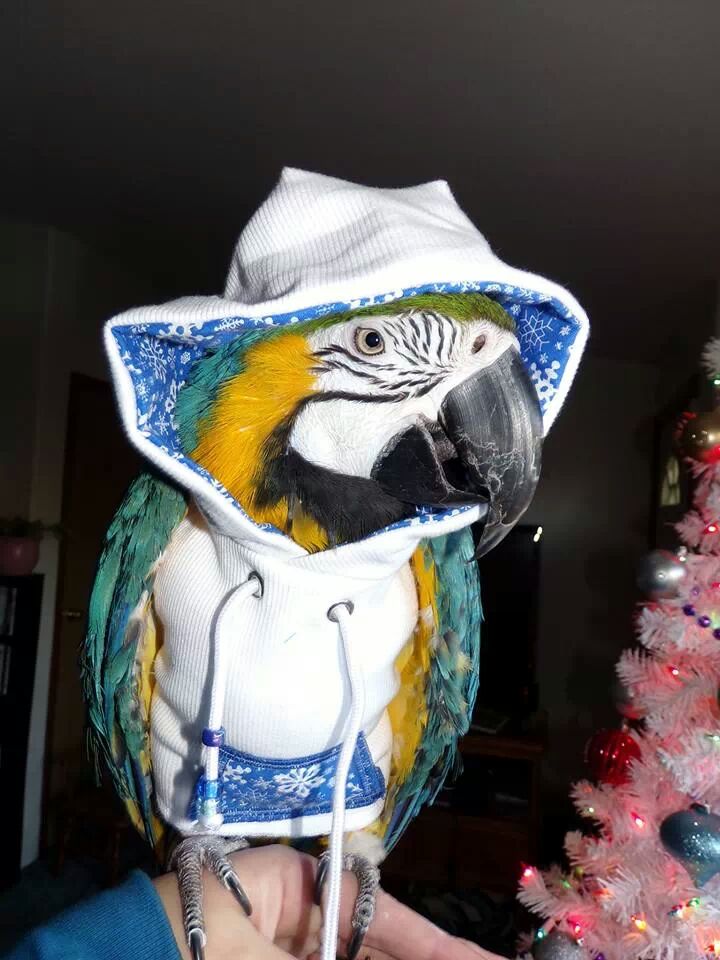 Pebbles
Pebbles is a blue and gold Macaw posing in her favorite hoodie. She was adopted on May 1st, 2013.
Luna and Sagan
Luna (left) is the momma of little Sagan (right.) Luna was used for breeding for over seven years prior to her rescue. Now she is spayed and in permanent retirement with her last pup in a loving home. They were adopted at the end of 2013.
Barley (fna Elf)
Barley's official adoption date is February 18th after he is neutered. According to his new family who is currently fostering him until formal adoption, "We are so in love with him and words can't explain what a blessing he is to our family." Lisa.
Skippy John Winslow
Mary reading to Ragtime, whose new name is Winslow. He is so happy in his new home!